HotSpot Program Statistics
Statistics are available for which programs or modules were seen most often in the "HotSpots" across all data collected.
Speeding up the top-ten programs on this list (if possible) will probably have a dramatic effect on overall performance.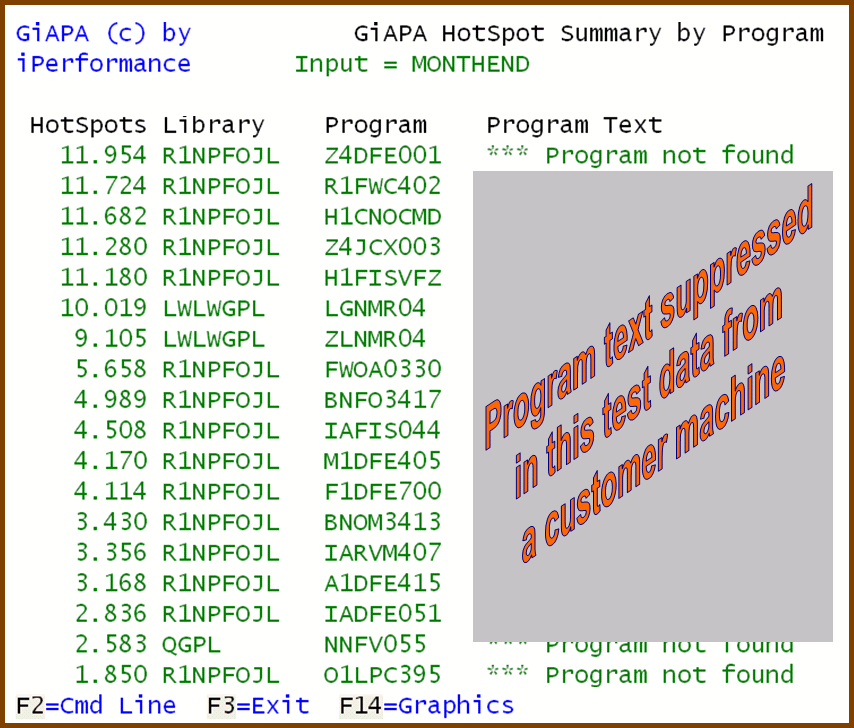 Similar reports are available for the last programs in the call stack (will typically always be I/O-modules), and for procedures, classes, jobs and users. Also here a graphical representation can be generated automatically just by hitting F14 - below example was made by user name.